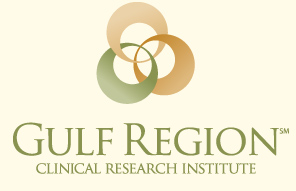 Gulf Region Clinical Research Institute, LLC was designed to meet the needs of the pharmaceutical and medical device industry as well as the needs of our study participants. GRCRI is a comprehensive full service phase II-IV research organization providing regulatory services, program development, program management and complete study execution throughout phase II-IV studies.

Our center is an ideal site for conducting highly complex short and long term clinical research studies. We offer over 25 medical specialties, on-site pharmacy and laboratory services, MRI and CT imaging, as well as dedicated meeting and conference space. For added safety, we are located adjacent to a hospital based emergency facility.

To learn more about our current studies, click here.